Why the "Addison Raes" of the world are considered marketable, thus gain more popularity.
Surely, we've all seen the video of Addison Rae, a popular content creator performing some (low-energy) dance routines on Jimmy Fallon's late night talk show, many of which originated from Black creators' choreography on TikTok. 
Blonde, colorful-eyed, hourglass figure, lavish lifestyle, giggly and fun, and of course, white — in the eyes of advertisers and agencies, THIS is the girl they think everyone wants to be. And so, she'll get the brand deals. She'll get the exposure, the opportunities, the invitations to big Hollywood parties, and the overall spotlight, while Black dancers get paid nothing but dust. 
For centuries, white folks have established themselves as the 'cultural baseline' for various industries, specifically the entertainment space. They've paraded around and forced their lifestyles, speech mannerisms, and appearances into the mainstream media, and in turn, created the "fallacy that white culture is the only one worth emulating."
(words via Reddit user wasteofskin50)
On TikTok, the same notion remains. Black influencers get financially compensated at a notoriously lesser rate than White influencers. The platform's For You Page tends to promote White creators' content 
Despite Black people putting in valuable work throughout history, White people have erased their work in favor of White supremacist narratives and excluded them from speaking out in predominately White spaces, even in social justice movements such as feminism. This form of racism remains alive and well. While Black creators may get noticed for their efforts briefly, the press passes not long after. Meanwhile, White people have the most longevity, scoring new opportunities in media and branding.
Black Tiktokers: ON STRIKE
Black TikTok creators have opted out on choreographing the newest dance trend for white people to imitate and then skyrocket in popularity due to it.
They're TIRED of having their movements stolen and not being given any credit for it. Black creators have chosen to NOT create dances to Megan Thee Stallion's new single 'Thot Shit', previous songs by the artist garnered a lot of views from choreography made by Black TikTokers, 'Savage' has been used in more than 22 million TikTok, while 'Thot Shit' has so far only garnered 475k videos.
It's obvious that Black creators have figured out the algorithm, the viral nature of MANY TikTok videos is built upon their hard work. The lack of Black creator's videos on 'Thot Shit' have led to white TikTokers attempting to make their own, the results have been a target for ridicule with more people realising just how big of an impact Black creatives have in TikTok culture.
Black creators have to navigate white-centric society offline but the biases and prejudices also exist within social media and this proves to be a frustrating experience for Black users. One of the best known incidents of Black creativity being stolen is the Renegade dance trend started by Jalaiah Harmon, then 14, it would go on to become one of the biggest dance phenomena on the platform. However, the trend was popularised by white creators like Charli D'Amelio and others who initially DIDN'T EVEN credit Jalaiah for having choreographed the dance, showing that even having a "Black Lives Matter" profile picture doesn't excuse you from racism. Only after the New York Times reported that Jalaiah created the dance, she began to get widespread recognition but by that time, the trend had been watered down. In that interview, Jalaiah stated, "I think I could have gotten money for it, promos for it, I could have gotten famous off of it, get noticed. I don't think any of that stuff has happened for me because no one knows I made the dance." The erasure of Jalaiah's name as the creator while Charli capitalizes off of it and doesn't pass the credit is an example of misogynoir, which is misogyny against Black girls and women. Had it not been for the criticism, the New York Times article on Jalaiah would've never been created. She wouldn't have gotten to dance at the NBA All-Star game and would have remained uncredited. To this day, Jalaiah still hasn't gotten opportunities to dance with celebrities, be featured on Youtube, and have endorsement deals like Charli has. In this case, missing out on opportunities wouldn't have been and was not because Jalaiah was untalented. It was because of her being a Black girl and how White creators with a platform don't give credit where credit is due to their fans, which leads to their fans not knowing who the original creator was.
"We have to remember TikTok isn't just an algorithm. It's not simply a platform. It's a multibillion-dollar corporation. Like all major companies, diversity within boardrooms and offices make a difference, not only in the company culture, but the products and services created. We can't continue to blame what's happening on platforms on their users. It's those creating and nurturing the platform who are to blame, and that squarely belongs to the ones who control it."
– Tia C.M Tyree, a communications professor at Howard Uni 
Back in March 2021, Addison Rae performed several TikTok dances on The Jimmy Fallon Show, which raised controversy due to not crediting any of the original creators. A few of the dances performed and their original creators: Mya Johnson and Chris Cotter- "Up", Dorien Scott- "Corvette Corvette", Camyra Franklin- "Laffy Taffy", Keara Wilson, "Savage." To TMZ, Addison stated following the segment, "Was kind of hard to credit during the show. It was never my intention and they definitely deserve all the credit, because they came up with these amazing trends." It is easy to say that this is just an excuse, because it is. 
It would not have taken but an extra second per dance to mention the original creators and even feature their TikToks with permission. If White creators like Addison truly cared about Black lives and thought that they mattered, they would give up some of their power to the Black creators. They would tell the press and their fans, "I did not create this dance, so and so created this dance, go follow their account." They would allow Black creators to garner the press and gain different opportunities to further their careers however they please. The White creators have the power to turn attention to Black creators, but their refusal to even credit them from the jump proves their complicity to White supremacy, no matter how much they say "Black Lives Matter" on their platform. Good intentions are not good enough, and those like Addision should go beyond intentions and take actions.
It's no secret that the TikTok algorithm favors White, cisgender, thin, and non-disabled people. In fact, the TikTok policy even stated that moderators suppress overweight, disabled, and people considered having non-attractive features from front page features. Creators and users have also observed that a non-White and/or queer creator can create one type of content and have their TikTok deleted for "violating the rules," while White creators can do the same thing and get away with it. In fact, Lizzo fell victim to this when she noticed the videos of her wearing bathing suits being removed while videos of White women with bathing suits stayed up. She posted a clip on TikTok saying, "Tiktok keeps taking down my videos of me in my bathing suits. But allows other videos with girls in bathing suits. I wonder why? Tiktok… we need to talk." 
A TikTok spokesperson cited that "sexual gratification" was one of the reasons it was taken down, as well as the revealing of undergarments and insisted that Lizzo's videos were not taken down due to bathing suits. Though make no mistake, Lizzo not being thin and light-skinned totally influenced the decision to take down her videos from the platform. It's highly likely that had Lizzo been thin and light-skinned, moderators wouldn't have deleted her TikToks. Considering that Lizzo has been body-shamed for her shape and slut-shamed for wearing revealing clothes, what TikTok did was damaging, regardless of intentions.
While this is not the first time Black creators have spoken out about TikTok's lack of diversity and cultural sensitivity, this time around proved that very little things have changed. Black creators have been flagged or had videos removed for speaking out against racism and the disparities between BIPOC and White creators. Although TikTok made a whole apology saying that they hear and see the Black community and that they "stand shoulder to shoulder with the Black community," it was not enough and words without action are empty calories. They claimed to be donating $4 million to help non-profits and contribute to combating racial inequity, but with their actions, it raises the question on if the money has really been used as advertised. The apology also stated about Black creators, "Without them, TikTok would not be the joyful and creative community we aspire to be." If they truly stand by that statement, they need to start acting like it. Looks like they should've spent Blackout Tuesday writing a long-term plan to help Black creators earn the credit they deserve. And this doesn't just go for dancers or activists, but for Black creators of all categories.
It's especially important to #SupportBlackCreators.
Danessy Auguste
Keara Wilson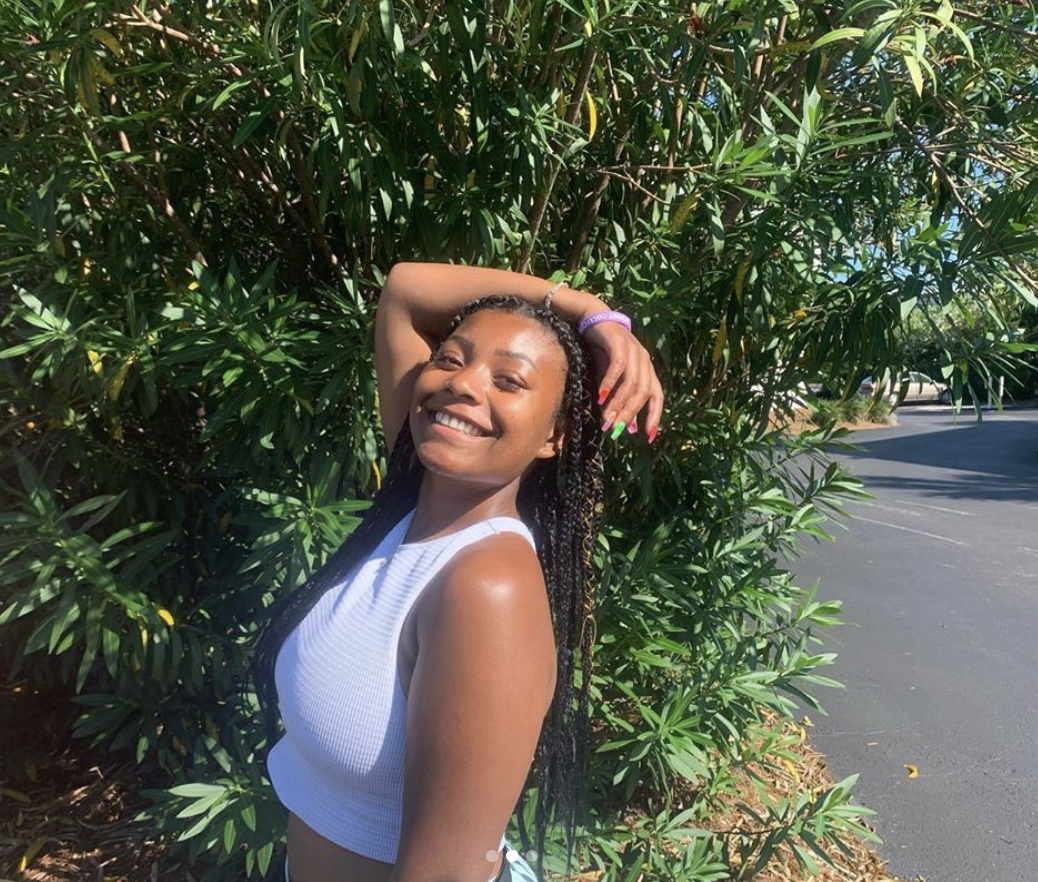 Veondre Mitchell
Gigi
Sydney Mcrae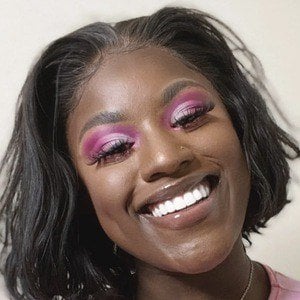 Cat James
Robert Lucas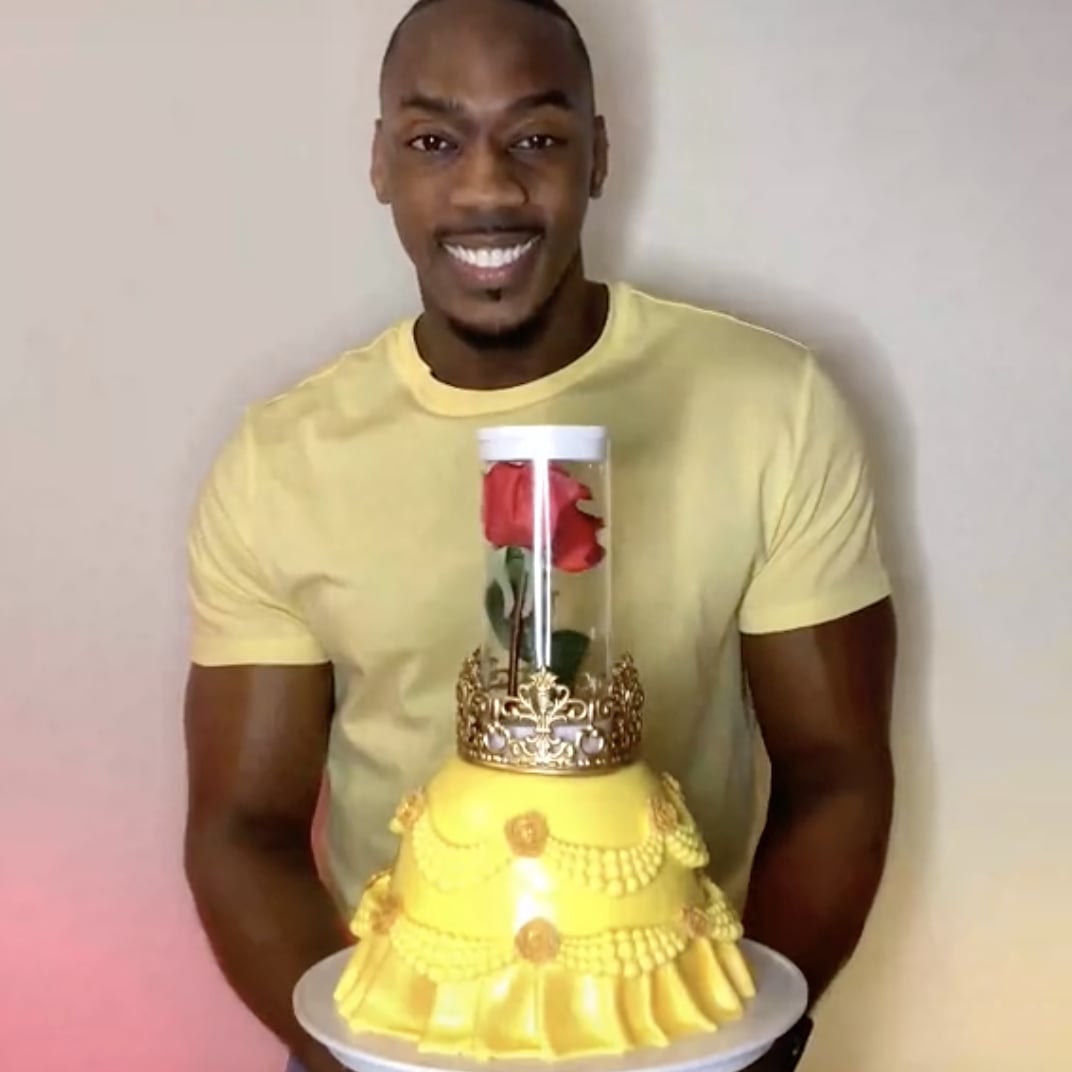 Danni Rose
Abena
---
SOURCES
Resources:
https://www.nbcnews.com/pop-culture/pop-culture-news/months-after-tiktok-apologized-black-creators-many-say-little-has-n1256726
https://www.wbur.org/hereandnow/2021/07/02/tik-tok-black-creators
https://www.vox.com/the-goods/2021/6/29/22554596/digital-blackface-megan-thee-stallion-song-tiktok-first-strike
https://www.businessinsider.com/tiktok-censorship-users-deemed-ugly-overweight-or-disabled-2020-3
https://www.theguardian.com/music/2020/mar/05/lizzo-tiktok-body-shaming-censorship-social-media
https://newsroom.tiktok.com/en-us/a-message-to-our-black-community