Author's Note
As a follow up to yesterday's article on the controversy with Harry Styles and Candace Owens, we have collected further research and information and provided examples on BIPOC and LGBTQIA+ People who have popularized the androgynous fashion movement – so to see that they get their own focus and their own spotlight here on our platform.
We also recognize and apologize for our misuse of language here at Zenerations when referring to androgynous fashion. While 'gender-fluid' fashion has been a term used by VOGUE, Harper's Bazaar, Insider, and many other major outlets, the normalization of this term in the media is no excuse for the mistake, and should strictly be reserved to refer to those who identify as gender-fluid, rather than a style of fashion.
We are taking steps to improve – with the implementation of our new fact-checking and research committee coming in soon, we will carefully review each post and article more thoroughly to ensure the correct terminology is used, no misinformation is spread, and more marginalized voices and issues are amplified and focused in on our page.
---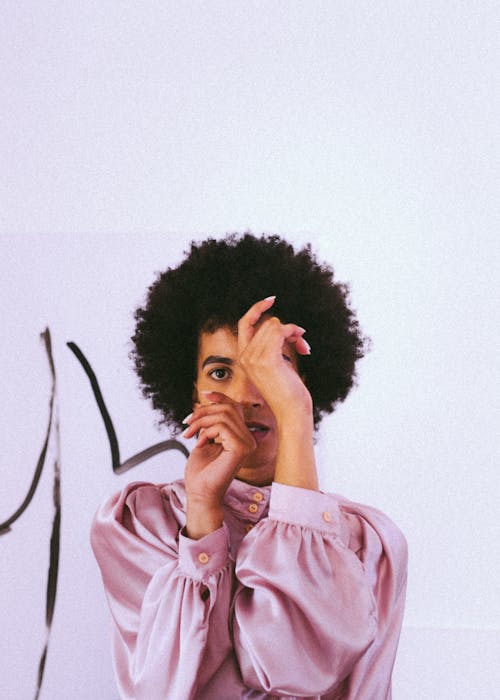 The History of Androgynous Fashion
Androgynous fashion refers to a style of clothing and accessories that are neither feminine or masculine, or blend elements of feminine or masculine styles into one's outfits.
While many media outlets and magazines like VOGUE and Insider use the term 'gender fluid' to describe androgynous fashion, and have thus normalized this term, we should refrain from using 'gender-fluid fashion' as this wording should strictly be reserved for referring to those who identify as gender-fluid, rather than as a style of fashion.
1980s: Yohji Yamamoto and Rei Kawakubo
Japanese fashion designers and creative partners Yohji Yamamoto and Rei Kawakubo produced clothes to redefine fashion, challenge gender norms and address gender issues. They contributed to the rise of avant-garde fashion and reinvigorated Japanism.
Fun Fact: Rei Kawakubo is the founder of popular designer brand Commes Des Garcon!
Late 70s and 80s: POC/LGBTQ+ Musical Icons in Pop Culture
Prince
The Black mega pop star "toyed with the ideas of the 'other': the feminine, the alien, the raceless" writes Priya Elan for the Guardian. By wearing high heels and platform boots, frilly shirts, lace gloves, and silk camisoles during magazine spreads, performances, and more, Prince allowed for modern-day artists like Frank Ocean to feel comfortable in his sexuality and heavily influenced the fashion industry.
Freddie Mercury
The bisexual and queer lead singer of Queen simply adored fashion and design. He once stated when describing the aesthetic of Queen, "it is not a concert you are seeing, it is a fashion show.". In what is regarded as an LGBTQ+ Anthem, the song "I Want to Break Free" by Queen, Mercury is seen in female pin-up clothing, a black leather skirt, pink earrings, and more. In the 80s, he gave a new definition to masculinity by incorporating jeans, studded accessories, and muscle tops into his staple appearance.
2016 – Jaden Smith and the Louis Vuitton's Womenswear Campaign
For luxury brand Louis Vuitton's Spring 2016 Womenswear Ad Campaign, they featured Black actor, rapper, and singer Jaden Smith in a gem-covered skirt and leather jacket. He was the first male model to model womenswear for LV.
For years in Smith's childhood, he had constantly been blasted and criticized by the media for unnecessary reasons – when in reality, he is an extraordinary, multi-talented artist of color that also devotes his time to entrepreneurial and volunteer initiatives, such as founding Just Water and starting a mobile restaurant giving free vegan meals for the homeless.
More People of Color and/or LGBTQ+ Figures in Media that Dress in Androgynous Fashion to Know Of and Follow! Diversify your homepage!
Janelle Monáe
Andreja Pejic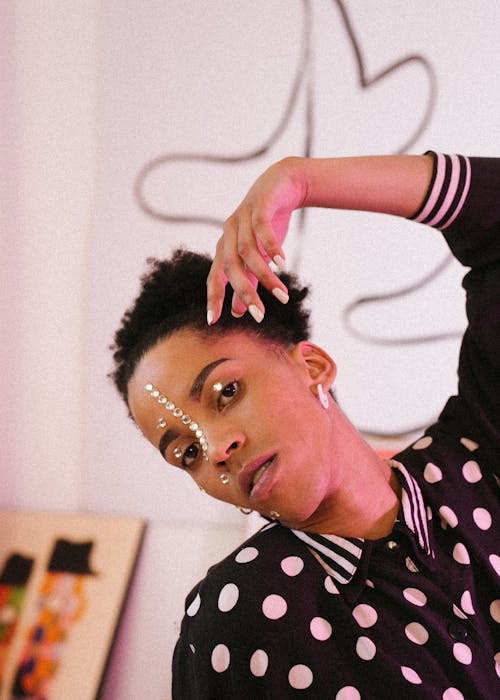 While people like Harry Styles do help to popularize androgynous fashion, we must remember that while these cis white men are praised for dressing in traditionally feminine styles, violence towards Black trans people still occurs everyday.
The epidemic against Black trans people, especially women, is causing innocents to lose their lives due to hatred and prejudice.
In the US Transgender Survey conducted by NCTE, 47% of all Black respondents reported being denied equal treatment, were verbally harassed, or physically attacked due to being transgender. Trans women were 14% more likely to be harassed as opposed to non-binary or male trans people.
https://www.theokraproject.com/
https://www.blacktranstravelfund.com/
3. Trans Woman of Color Collective
4. Black Trans Protestors Emergency Fund
6. Emergency Release Fund
---
Black-owned androgynous fashion brands to buy from
BIPOC/LGBTQIA+ Owned Clothing Businesses
Black-owned androgynous fashion brands to buy from
(Alongside your regular Vogue subscription, support these collectives as well!)
---
SOURCES
https://en.wikipedia.org/wiki/Androgyny_in_fashion
https://www.townandcountrymag.com/style/fashion-trends/g30538059/androgynous-clothing-brands/
https://www.britannica.com/biography/Rei-Kawakubo
https://www.soompi.com/article/1342173wpp/these-male-k-pop-stars-prove-that-there-are-no-gender-boundaries-in-fashion
https://www.google.com/amp/s/hacklibraryschool.com/2020/07/27/d-i-y-until-we-die-support-these-zines-made-by-bipoc-artists/amp/
https://hornet.com/stories/male-celebs-who-wear-dresses/
https://www.thegoodtrade.com/features/non-binary-transgender-fashion-influencers
https://cadehildreth.com/queer-influencers/
https://www.theguardian.com/fashion/2016/apr/22/prince-how-his-androgynous-style-influenced-fashion
https://www.papermag.com/shop-black-owned-fashion-brands-2646147652.html?rebelltitem=22#rebelltitem22
https://www.dazeddigital.com/fashion/article/33843/1/everything-that-made-freddie-mercury-a-style-icon
https://www.vice.com/en/article/n7wnbb/tony-mcdade-nina-pop-how-to-help
https://www.buzzfeed.com/oliviajuliettaylor/asian-small-businesses-support-lockdown
https://transequality.org/press/releases/epidemic-of-violence-against-black-trans-women-claims-another-life
https://www.soompi.com/article/1342173wpp/these-male-k-pop-stars-prove-that-there-are-no-gender-boundaries-in-fashion
---